March 15 at 13.05 at Sigma's Conference Hall, SUSU's Pushkin Institute Research, Education and Coordination Centre is to award Certificates to winners of contests for students and school children from the People's Republic of China.
October through December of 2018, in the frameworks of activities intended for establishment and development of the Pushkin Institute Partnership Network, SUSU held a number of events targeted at popularization of Russian language and culture abroad. International students were offered to take part in four events: Russian Writing Contest, International Online Olympiad on Russian as a Foreign Language, a contest of projects called "Russian Language in the Mirror of Digital Transformations", and a photography contest called "Russia and China: Country – Language – Culture". These contests had been elaborated by specialists from the Pushkin Institute Centre together with the Department of Russian as a Foreign Language at the Institute of Linguistics and International Communications.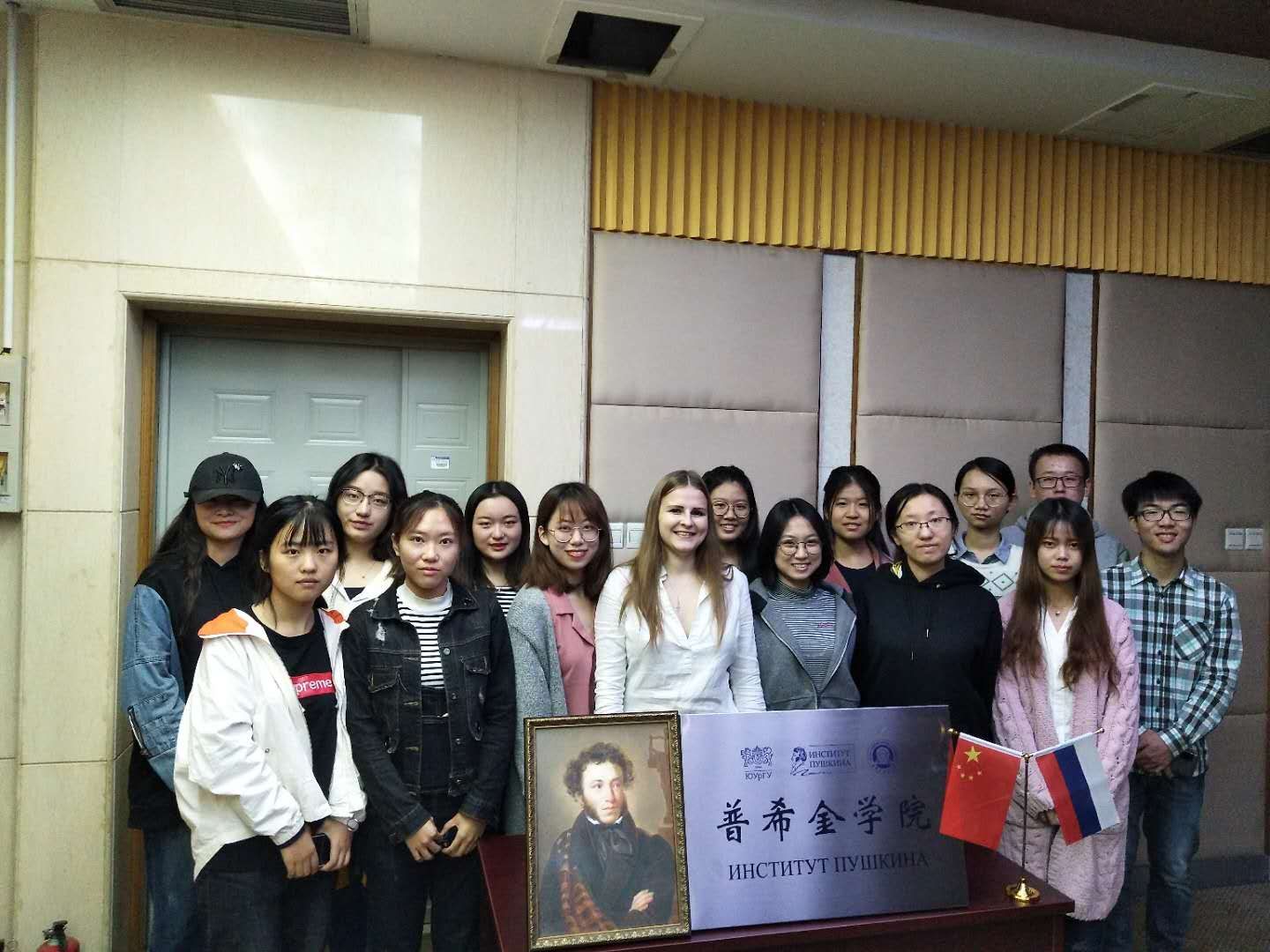 "It is often that Russian language for foreigners is the means for getting a degree in our country. South Ural State University is presently developing within the digital industry concept, and therefore a decision was made to not only pay attention to traditional values of Russian culture and to the richness of Russian language but also to present Russian language in the sphere of digital technology," said manager of the events, Associate Professor at SUSU ILIC's Department of Russian as a Foreign Language, Olesya Sharafutdinova.
Overall, more than 900 students and school children took part in the events. Contests and Olympiads for students were held according to the Roadmap of Events for Support of Russian Language and Education in Russian, for implementation of which South Ural State University obtained a subsidy in 2018. The work was carried out in the framework of the project entitled "Establishment and Development of a Network (no less than 8) of Pushkin Institute Centres in the PRC on the Basis of Institutions Providing Education in Russian Language".